The Villa Lab develops tools to observe macromolecular complexes in their natural environment, the cell. Our ultimate goal is to unveil the structural dynamics of these complexes while they go about their everyday life. We combine cell biology and electron microscopy to generate data, and we use image processing and physical modeling to understand these data.
My dearest advisor, mentor, and friend Klaus Schulten passed away today.  Words cannot express the sadness.  We will miss his pioneering spirit, brilliance, creativity, humor, and warmth. His legacy will continue to advance and inspire our scientific lives!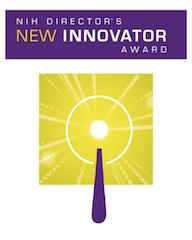 Elizabeth is a recipient of the  NIH Director's New Innovator Award.  Thank you Dr. Collins for funding high risk research!
More news…