The Villa Lab develops tools to observe macromolecular complexes in their natural environment, the cell. Our ultimate goal is to unveil the structural dynamics of these complexes while they go about their everyday life. We combine cell biology and electron microscopy to generate data, and we use image processing and physical modeling to understand these data.
Martina joins us as a postdoc from EPFL to work on the LRRK2 project in collaboration with the Amaro and Taylor labs.    Benvenuta!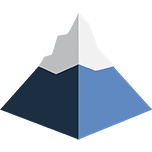 Elizabeth attends the Bioscience and Philanthropy Summit at the Allen Institute.  Great location, fantastic science, and very stimulating interactions!

Elizabeth is named a 2017 Pew Biomedical Scholar!
More news…