The Villa Lab develops tools to observe macromolecular complexes in their natural environment, the cell. Our ultimate goal is to unveil the structural dynamics of these complexes while they go about their everyday life. We combine cell biology and electron microscopy to generate data, and we use image processing and physical modeling to understand these data.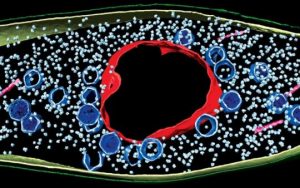 In collaboration with the Poglianos and Agard labs, we unveiled how very large viruses affect the cellular machinery of bacteria during infection. The most exciting finding: segregation of the (viral) genetic material inside a shell forming a nucleus-like compartment that  separates transcription and translation!  We used cryo-FIB milling and cryo-electron tomography to reveal the molecular details of this phenomenon.  Read our paper and watch a movie.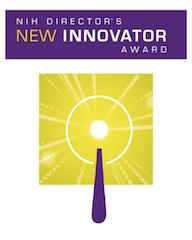 Elizabeth is a recipient of the  NIH Director's New Innovator Award.  Thank you Dr. Collins for funding high risk research!
More news…